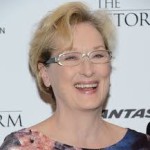 At least, I thought I did. Here's the story. Time was when I would take a theater trip to New York City several times each year. I would plan my arrival for Wednesday in time for a Wednesday matinee. I would then see plays (both Broadway and off-Broadway,) Wednesday evening, Thursday evening, Friday evening, a Saturday matinee and Saturday evening. If I could get a late enough flight on Sunday, I would also pop for a Sunday matinee, making it seven performances in 5 days.
On one of these marathon theater-gorging trips in 1977, I found myself with time to spare and no ticket for Sunday afternoon. Brunching with a friend that morning, I asked her what I should see for the Sunday matinee. And she said, "You know, the Yale School of Drama brought their production of Kurt Weill/Berthold Brecht's "Happy End," to the Chelsea Theater Center and it's now moved to Broadway; see that."
 A few hours later I found myself in a 7th row center seat at the Martin Beck Theater. I wasn't terribly familiar with the show – a sort of dark, moody piece with fabulous music. All during the performance I kept noticing one young woman with a rather amazing presence and gorgeous singing voice. She had short blonde curls all over her head. Later in the show she took over front stage right to sing Weill's lament, "Surabaya Johnny." It was so spectacular that I thought to myself "who is she?"
I remember clearly looking down in my program to see who was playing Hallelujah Lil and reading her name: Meryl Streep. Since my own name is Merle, it was easy to remember. I thought to myself, "She is going to be a star!" I discovered that she had finished her graduate work at Yale two years earlier, and had already starred in "The Cherry Orchard" in NYC before this production and in several pieces for the New York Shakespeare Theater Festival. But somehow, outside of the intimate New York theater circle, she was still fairly unknown. She had already been nominated for several awards and earned a Drama Desk Award nomination for her "Happy End" performance.
I flew home sure I had made a discovery – and so I had. One year later she did the film "The Deer Hunter" and the rest is history – "Kramer Versus Kramer", "Sophie's Choice", The Iron Lady", "Out of Africa", "Julie and Julia", "The Devil Wears Prada', and so many others. And this year, yet another Academy Award nomination for "August: Osage County."
So, can I pick 'em? Yes, I surely can. Many, many congratulations to Meryl Streep again for another amazing performance. We'll be watching the Oscars to see if she earns another one!